Come watch live music with us

LIVE MUSIC NOW WITH SHELLY PEIKEN, DEREK FAWCETT, LARRY O'KEEFE
AND MORE IN NYC

Come watch LIVE MUSIC with us NOW as the SGA co-hosts a night of live music with some of NYC's biggest songwriters. Music starts at 6PM Eastern and you can watch remotely.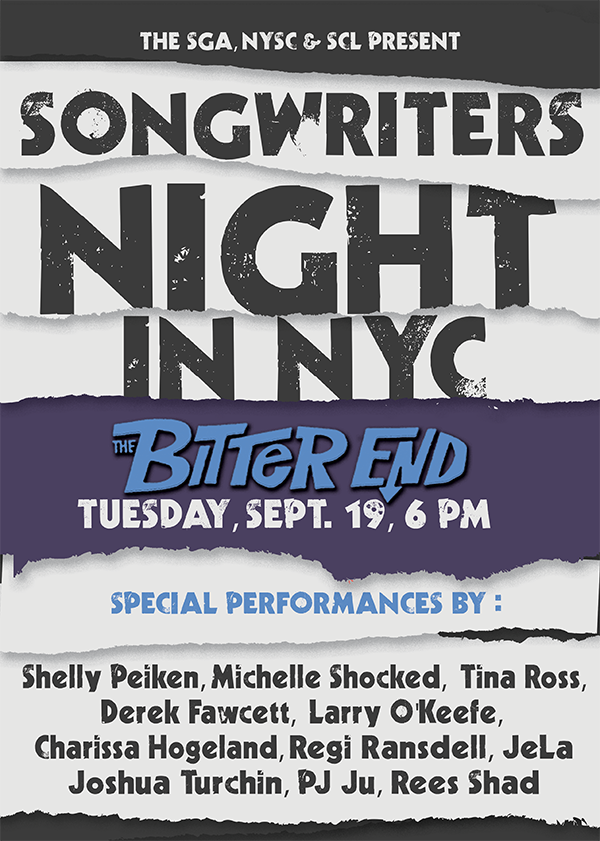 Slide


PROTECTING SONGWRITERS SINCE 1931
---
As a professional songwriter (or heir), you need to protect your copyrights, license your music, collect royalties & more. We can help.
---
Not yet published but driven to make music? Members get critiques, consultations with pro writers, discounts & equipment giveaways.